We offer a variety of educational trips that include STEM, SAT preparation, English instruction, and tours of top ranked schools and universities.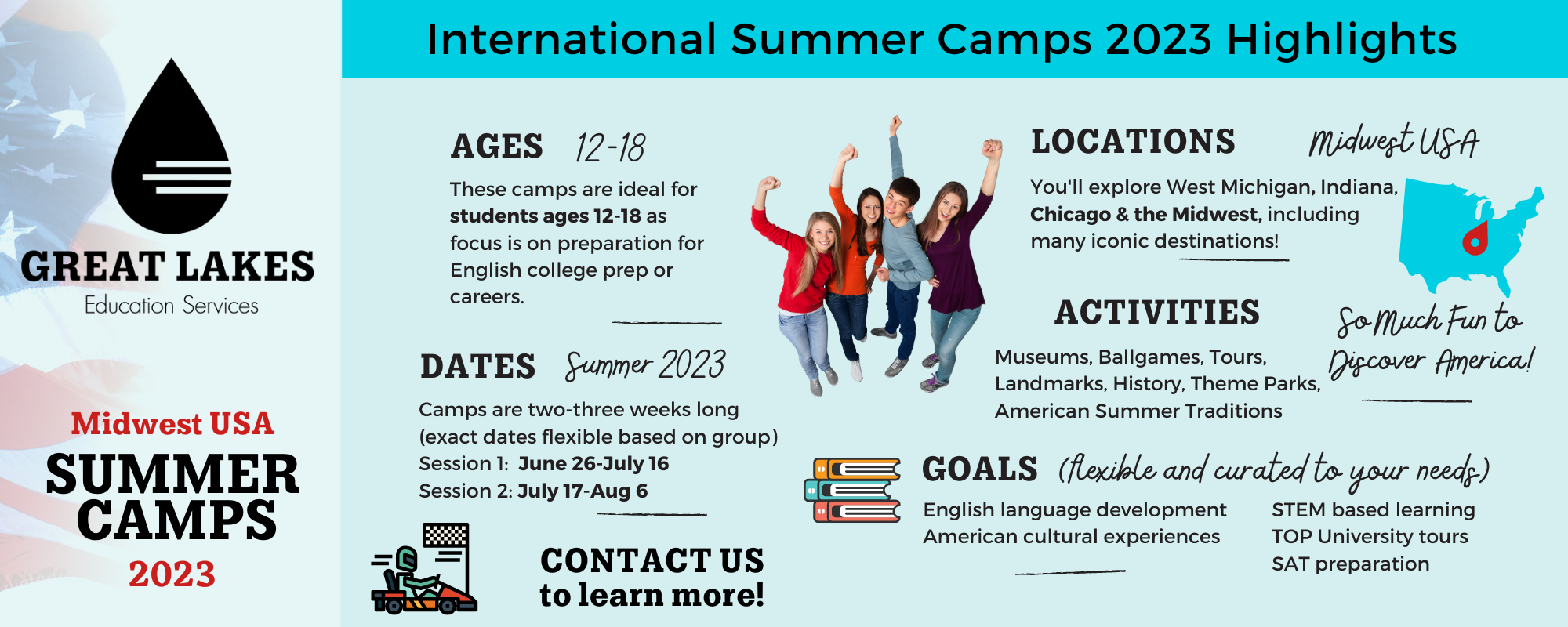 Check out what we'll do at camp this summer!
Short-Term Programs
We offer 1-4 week camps and programs for students, teachers, and business groups. We have led camps and tours of top US sites including Chicago, Atlanta and Washington DC.
We offer a variety of activities and can focus on specific goals customized for each group.  Our participants include students, teachers and business groups, and group size ranges from 5 to 35 people.
Our programs focus on:
English language development
STEM-based learning
University tours
SAT preparation
American cultural experiences
Each program is academically focused and students will tour multiple universities as part of their experience. All of our programs are built around activities, field trips, and team projects. The focus will be preparation for English-based academic experiences and professional careers. Students will also enjoy daily leisure activities and excursions.